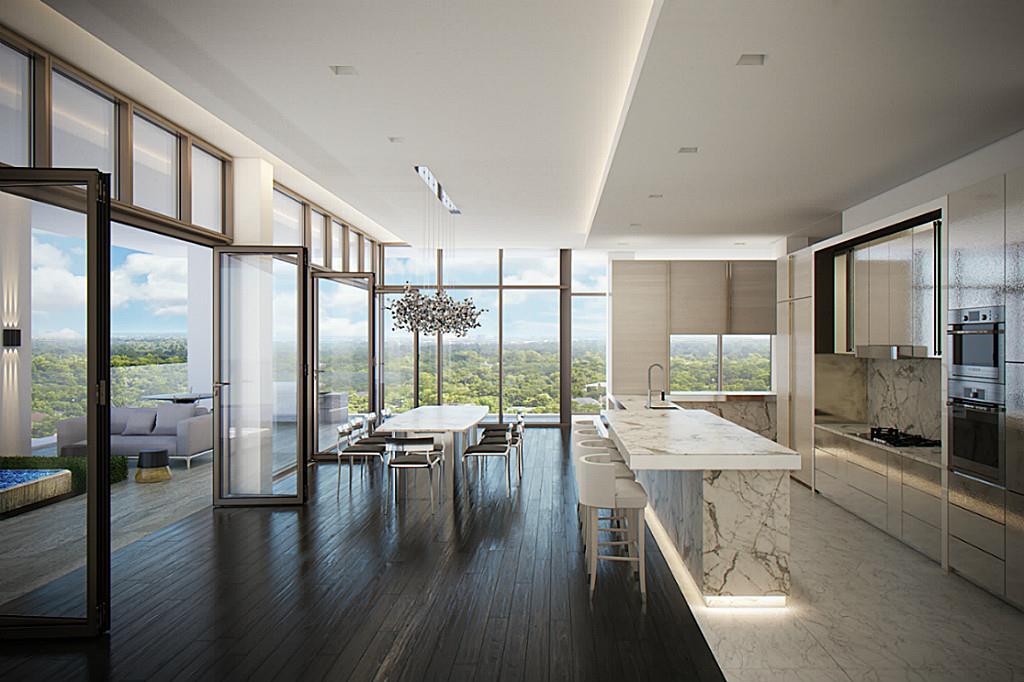 This elegant and sophisticated kitchen is one of many possibilities for customization.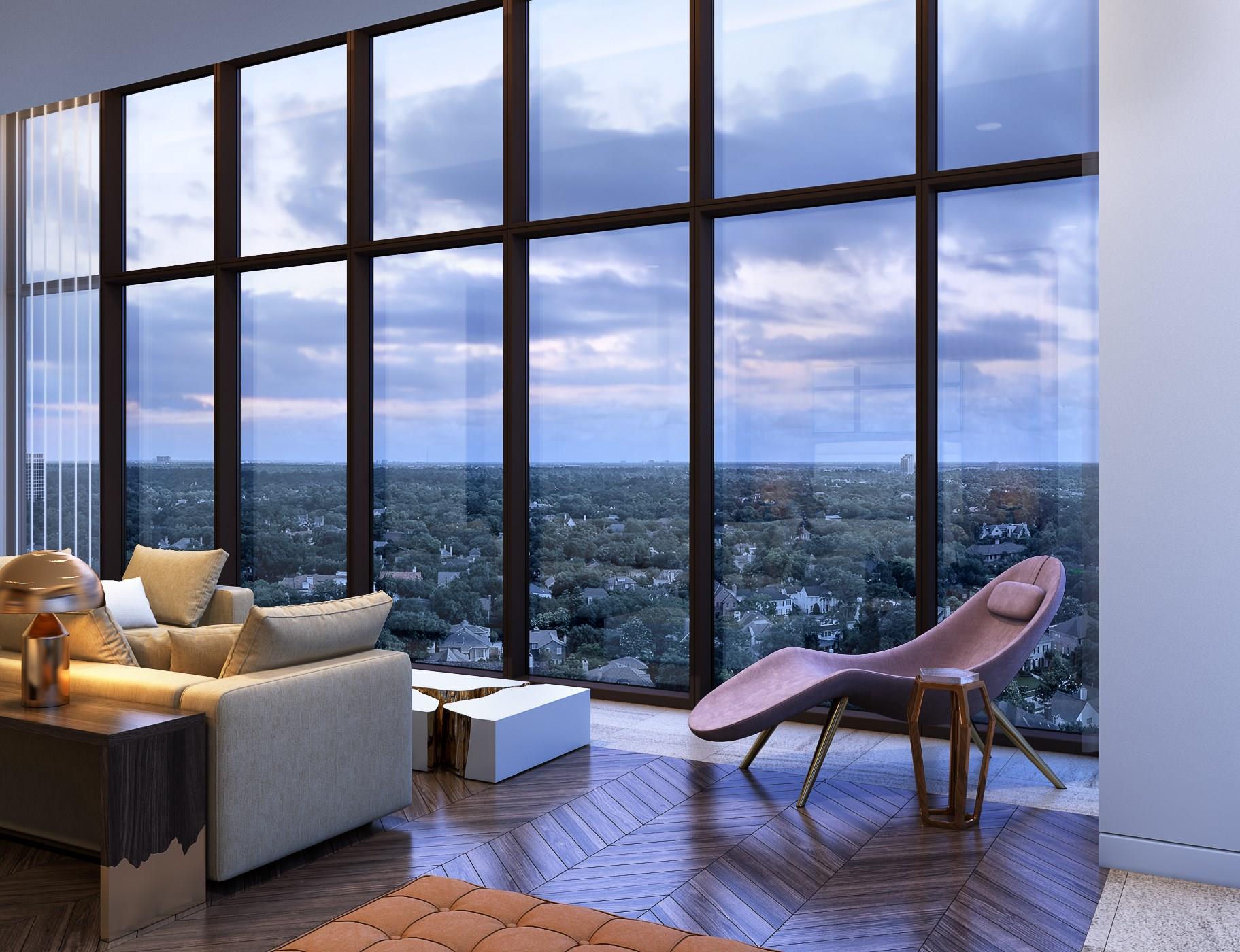 Large, open living spaces featuring 14 floor to ceiling windows and unobstructed views of the horizon over the gorgeous trees of River Oaks.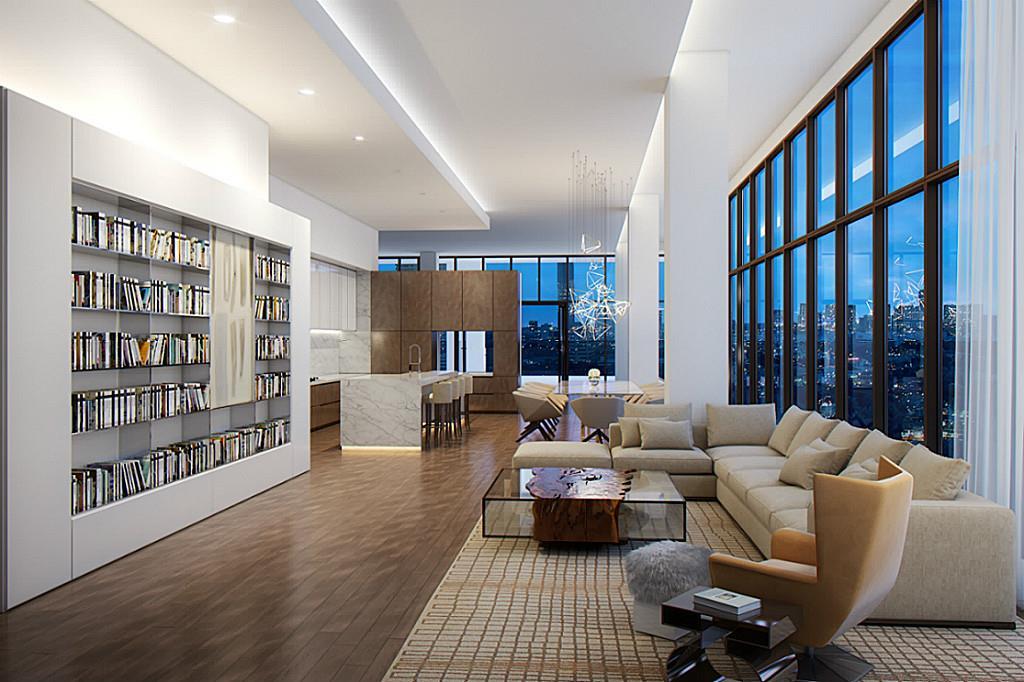 Whatever your style, this home will be a one of a kind living experience.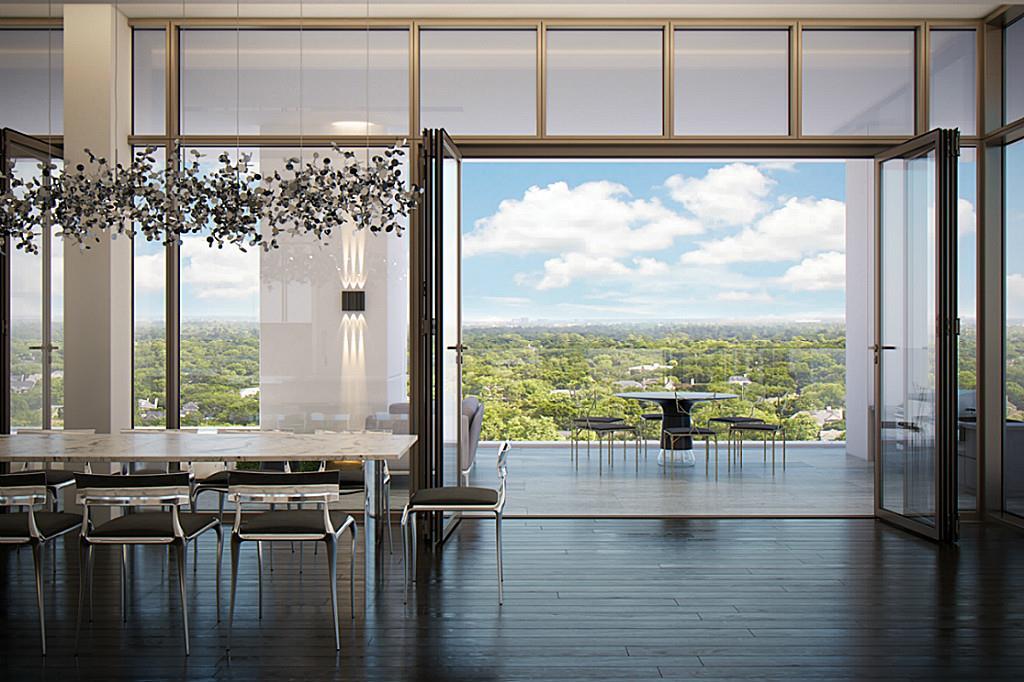 Expansive terrace spanning entire end of home. Architecturally beautiful, the NanaWall glass system invites the outdoors in and creates an extraordinary living space.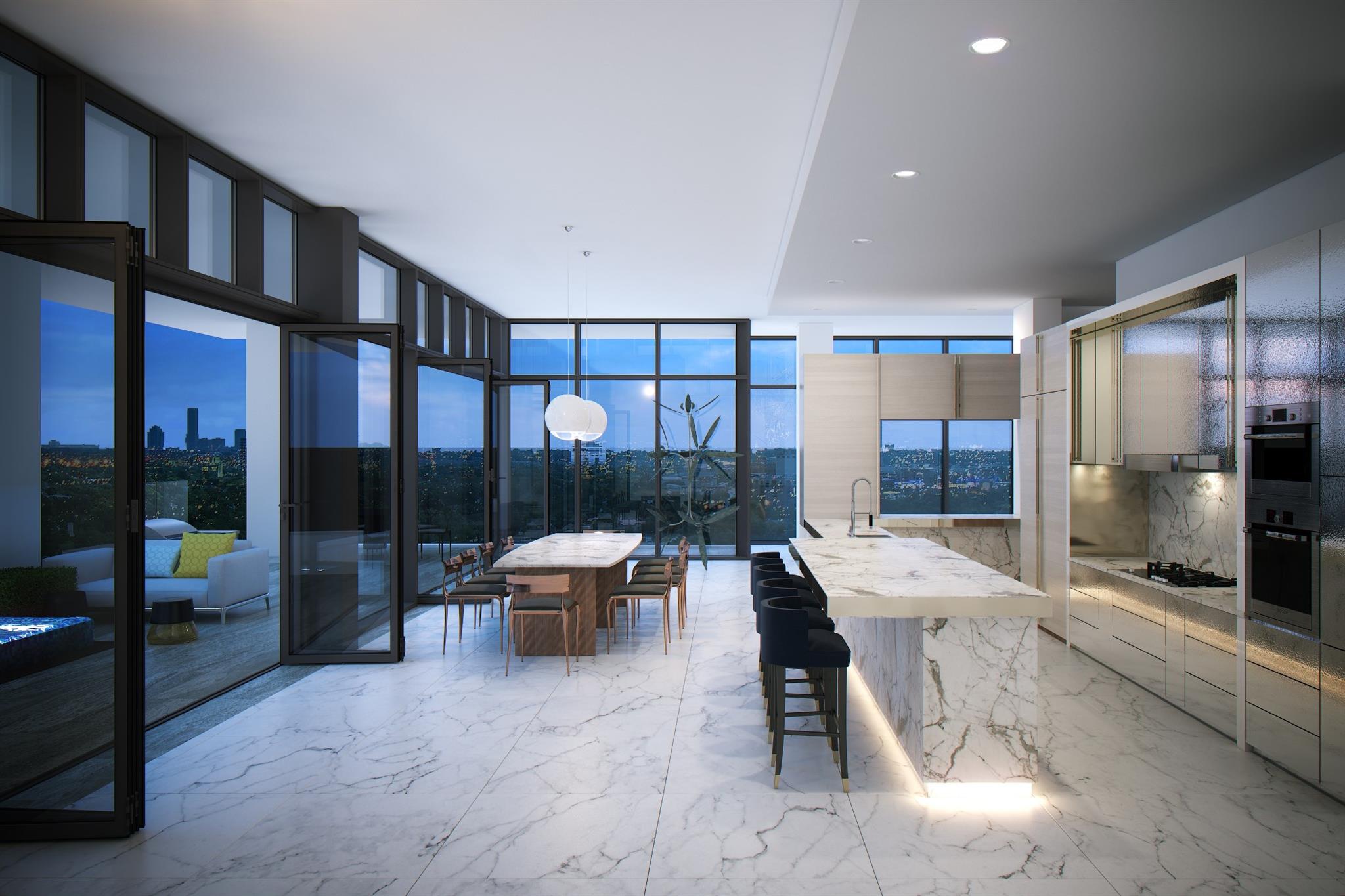 Gorgeous living and entertaining spaces in this stunning Penthouse.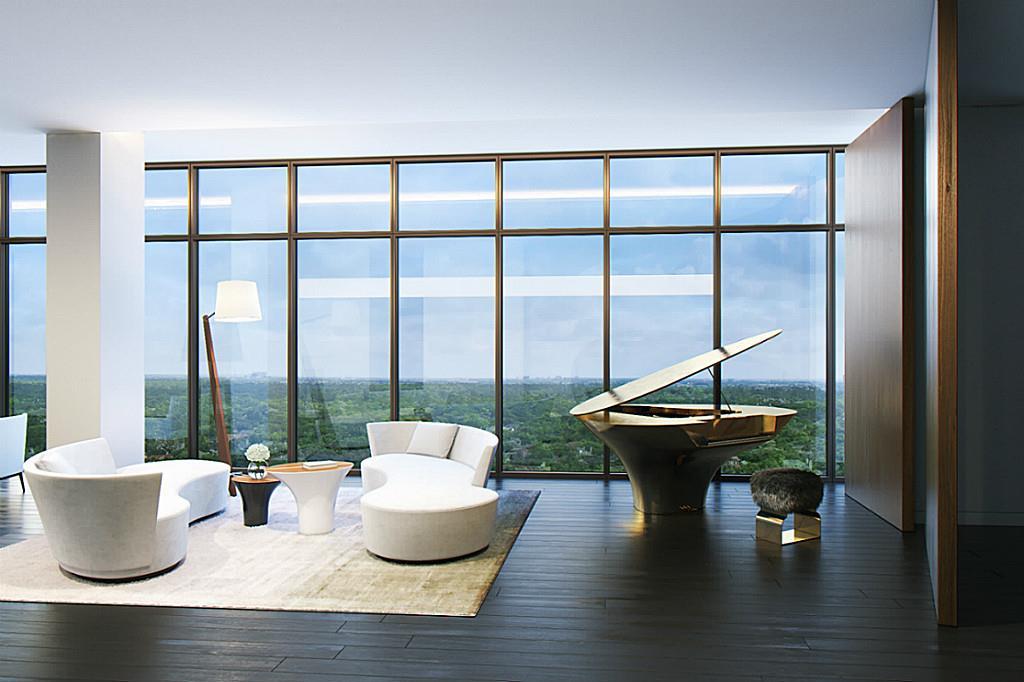 14 floor to ceiling windows with unparalleled unobstructed views.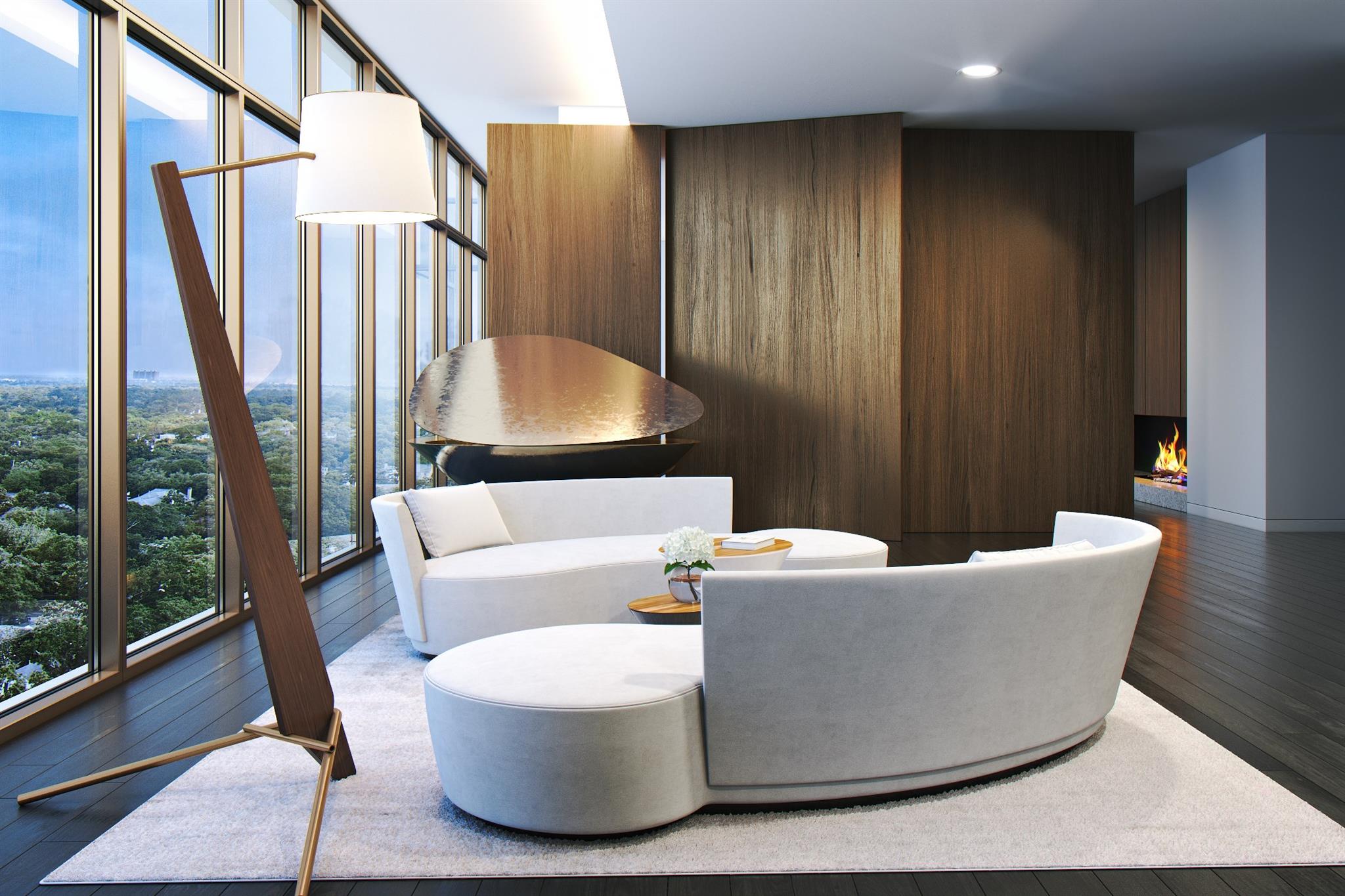 Fabulous interiors designed by Lauren Rottet ( Rottet Studios).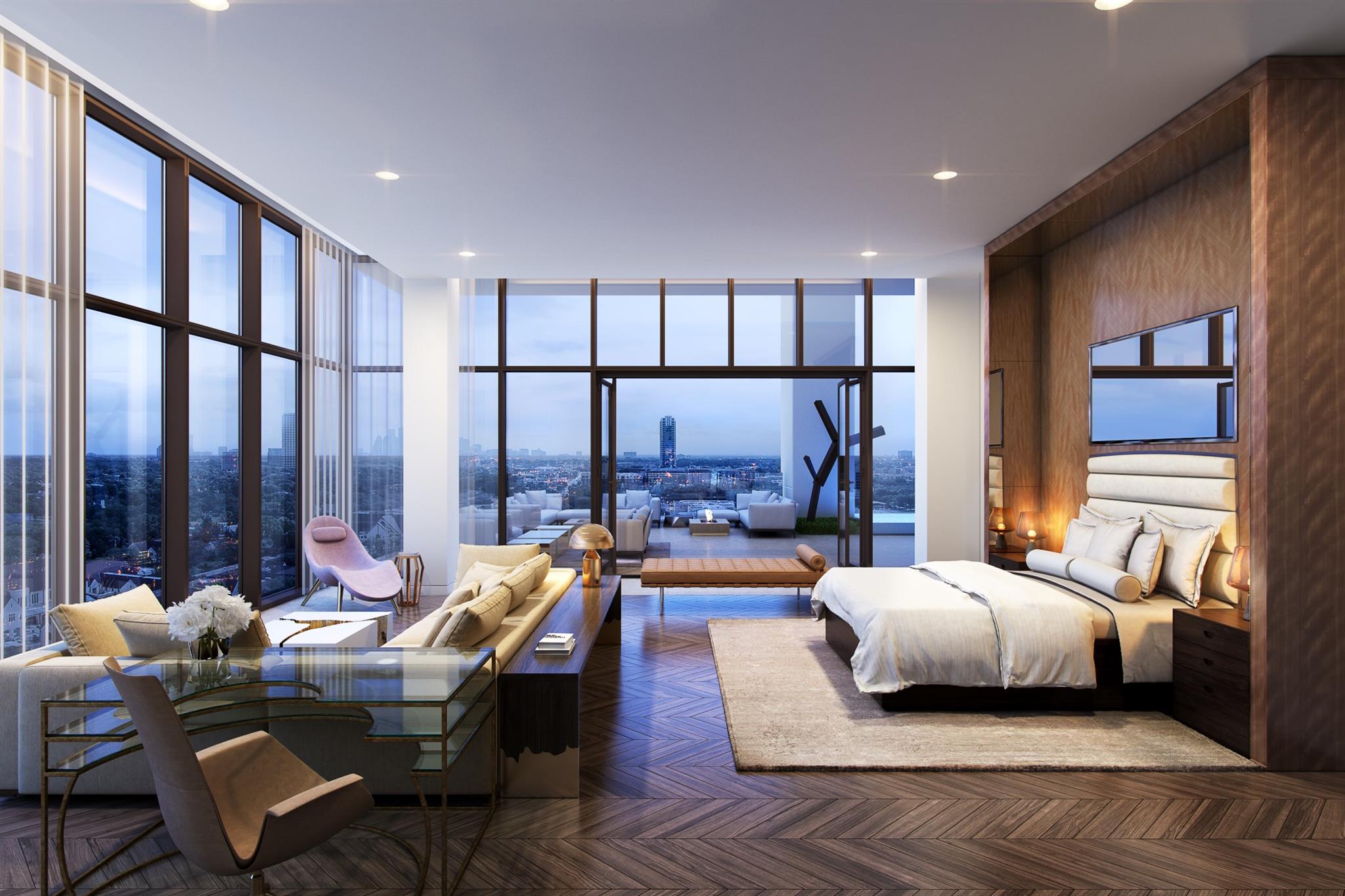 Master bedroom opening to terrace with spectacular panoramic views of the city.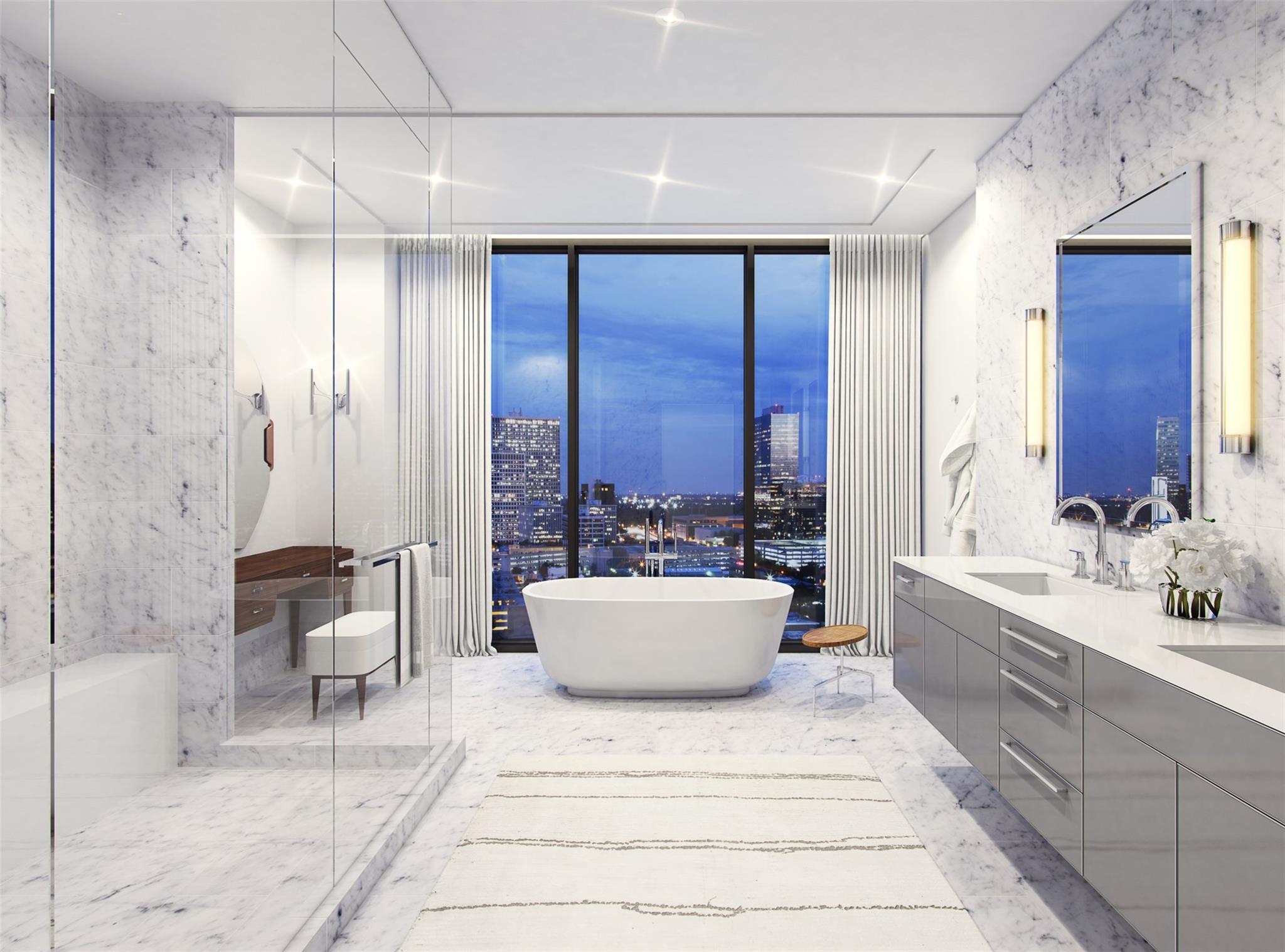 Luxurious baths throughout.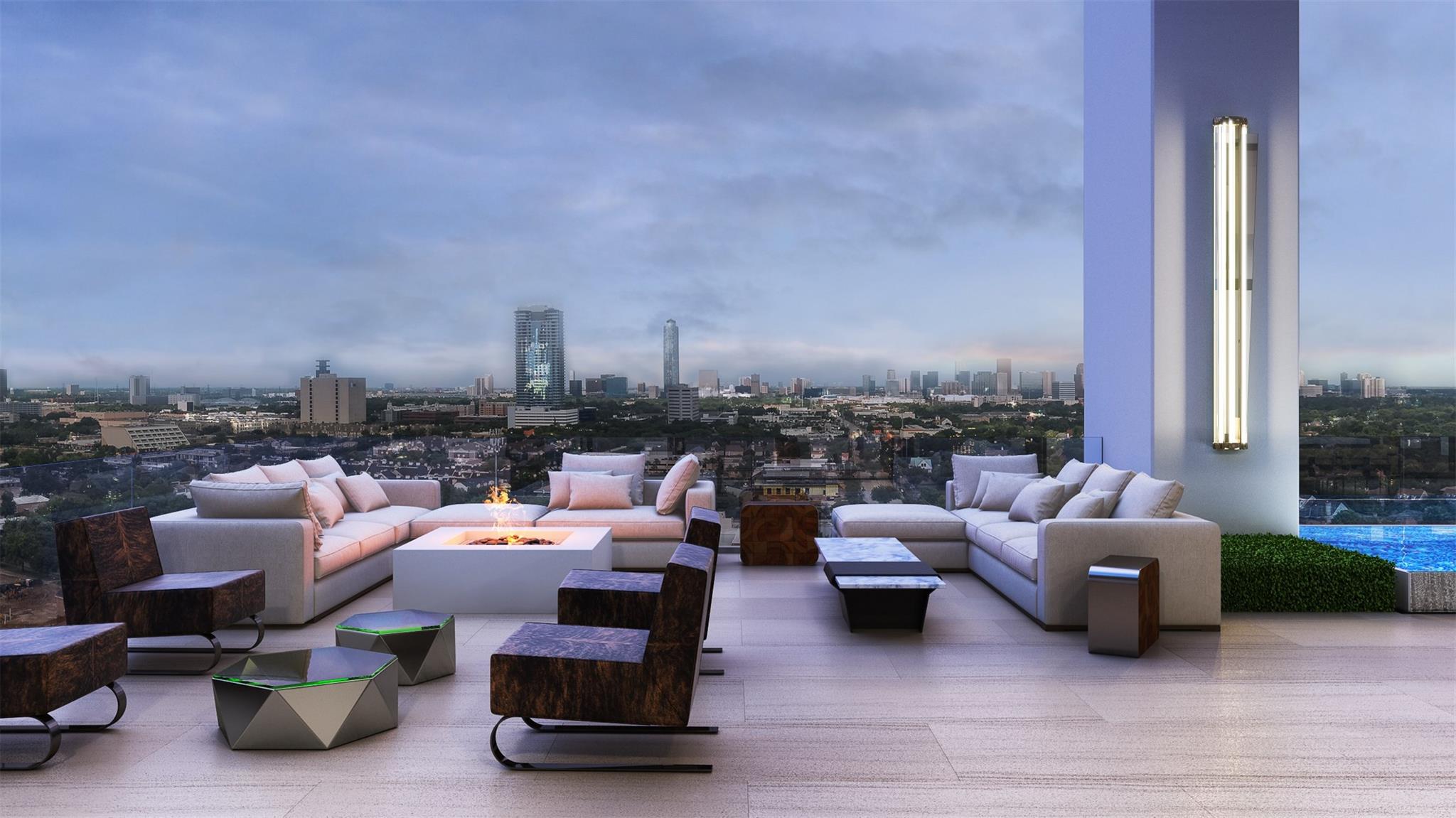 Very large outdoor terrace with NanaWall doors to the kitchen for indoor entertaining, and unobstructed panoramic views.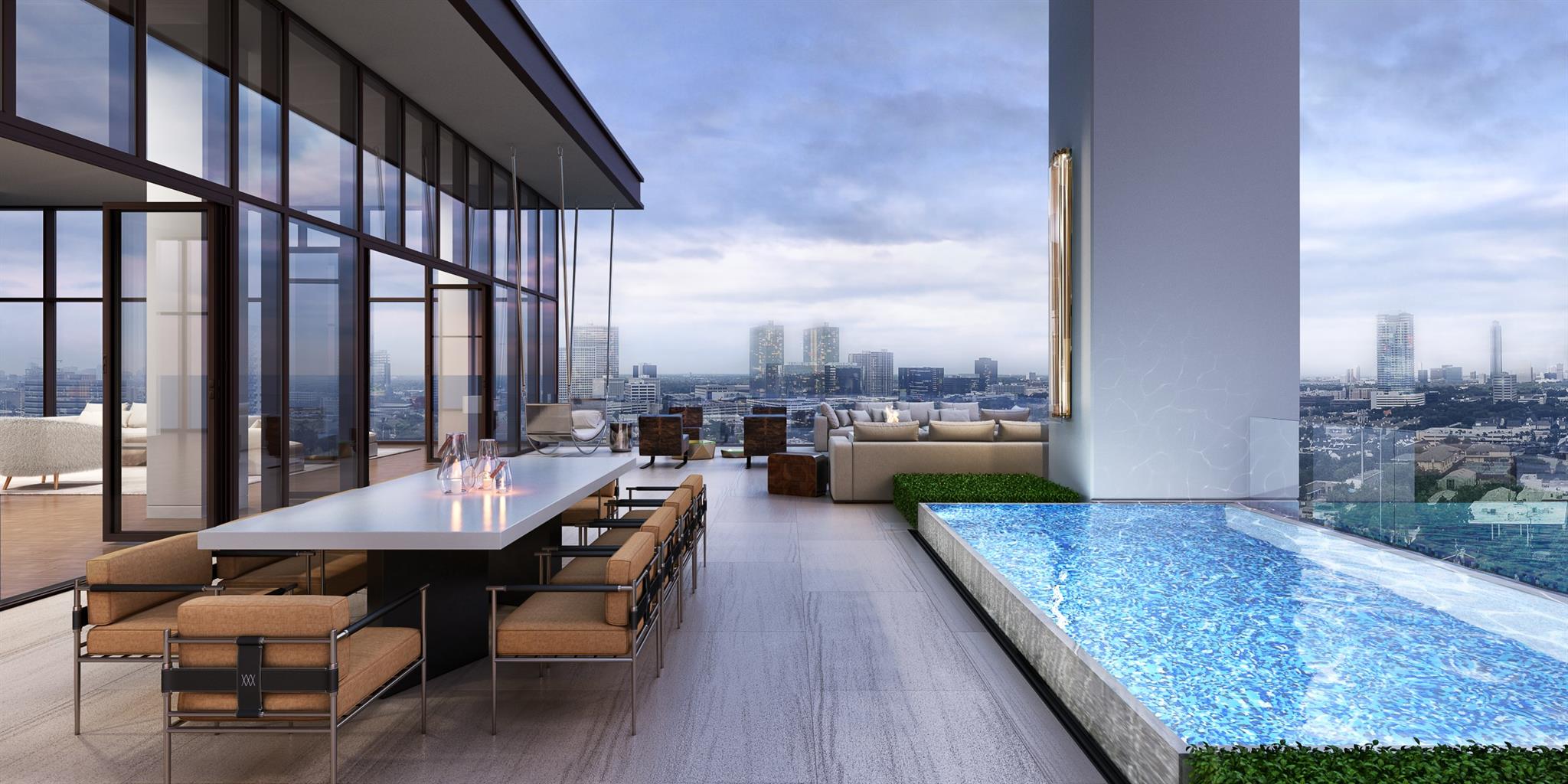 This expansive 1700 square foot private terrace spans the width of the building. Incredible and breathtaking outdoor living.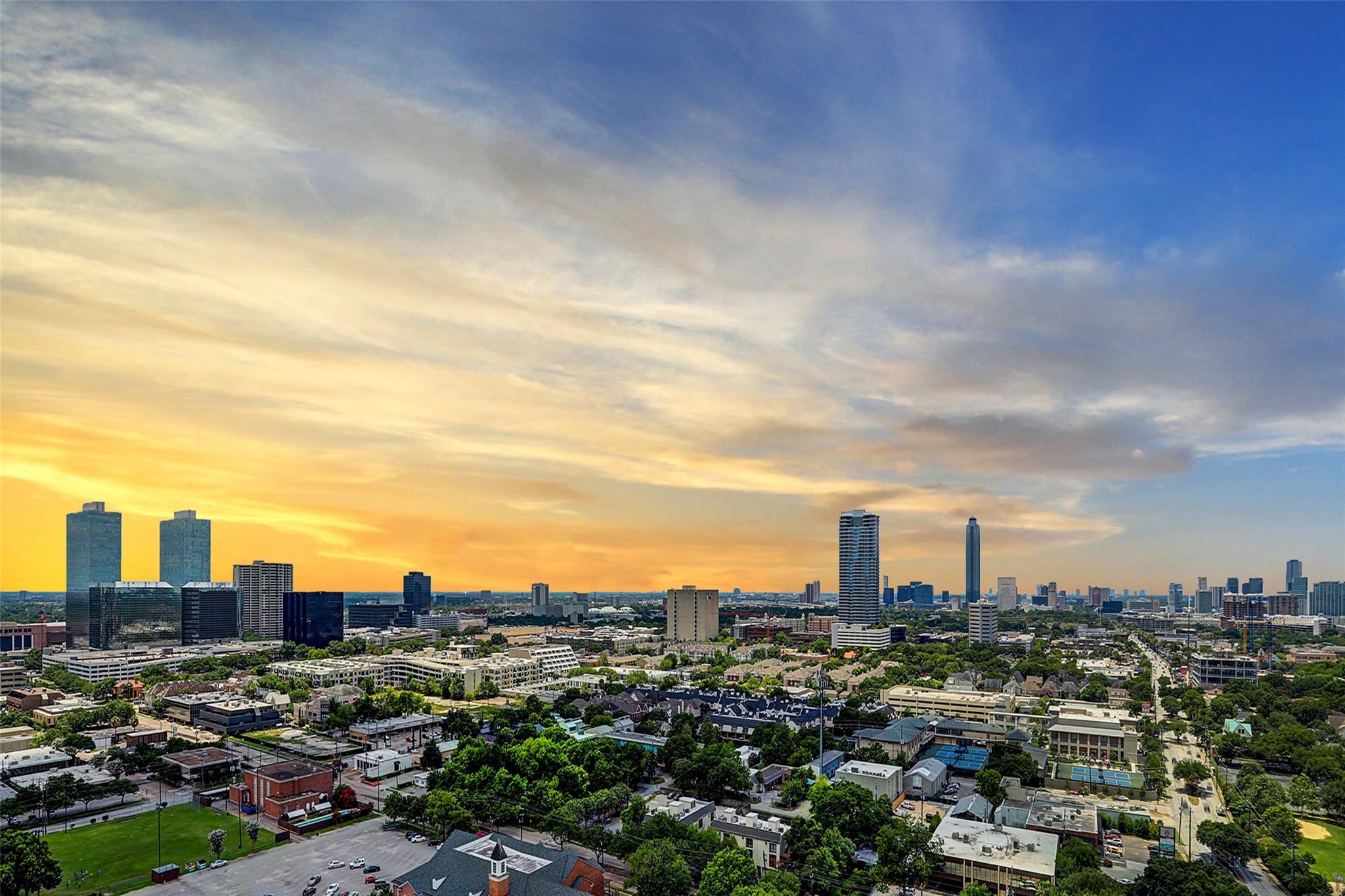 Amazing panoramic views of Houston: Uptown/Galleria, River Oaks, Greenway Plaza and Medical Center.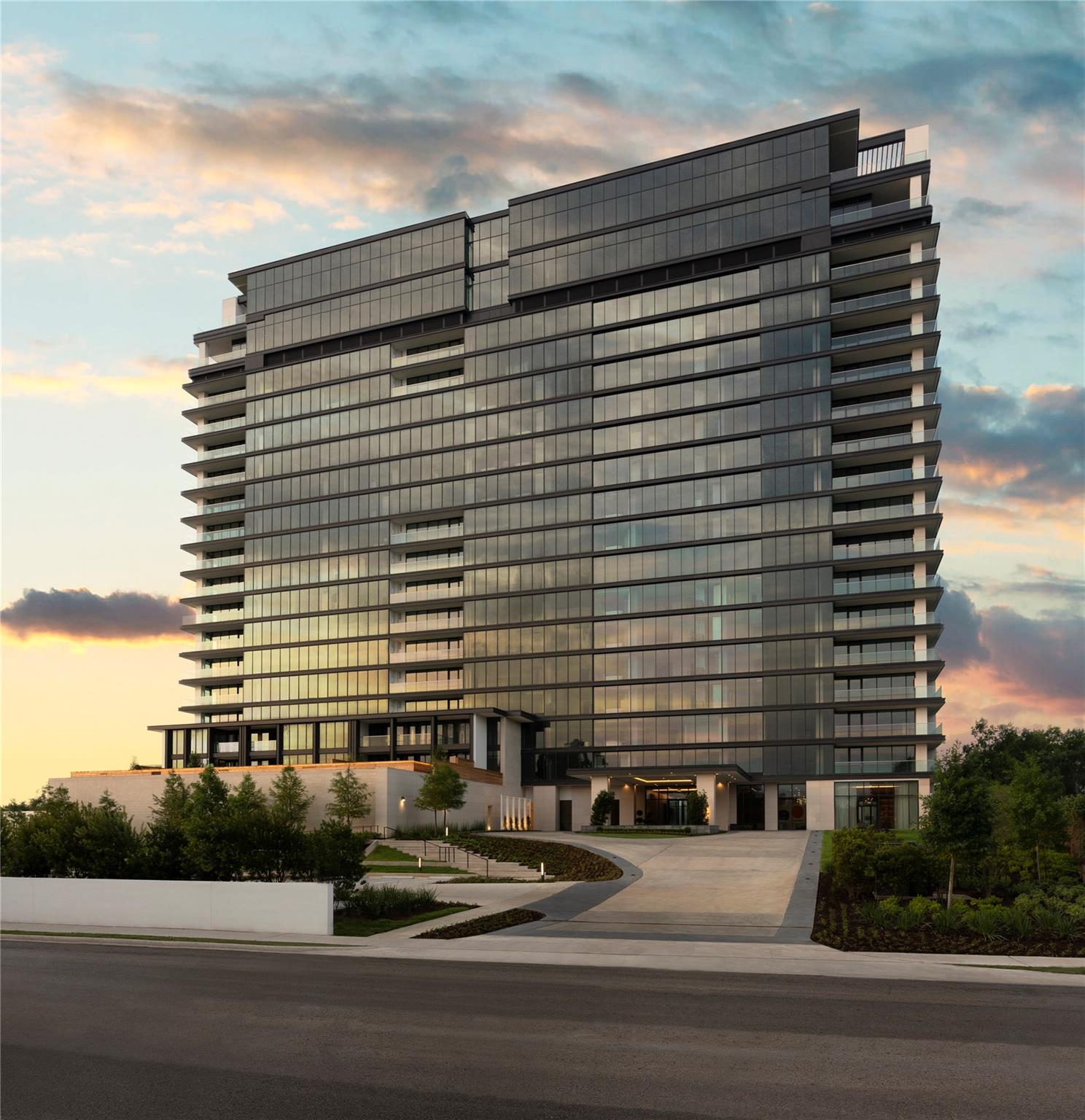 An impressive approach to Houstons most sophisticated high rise condominium.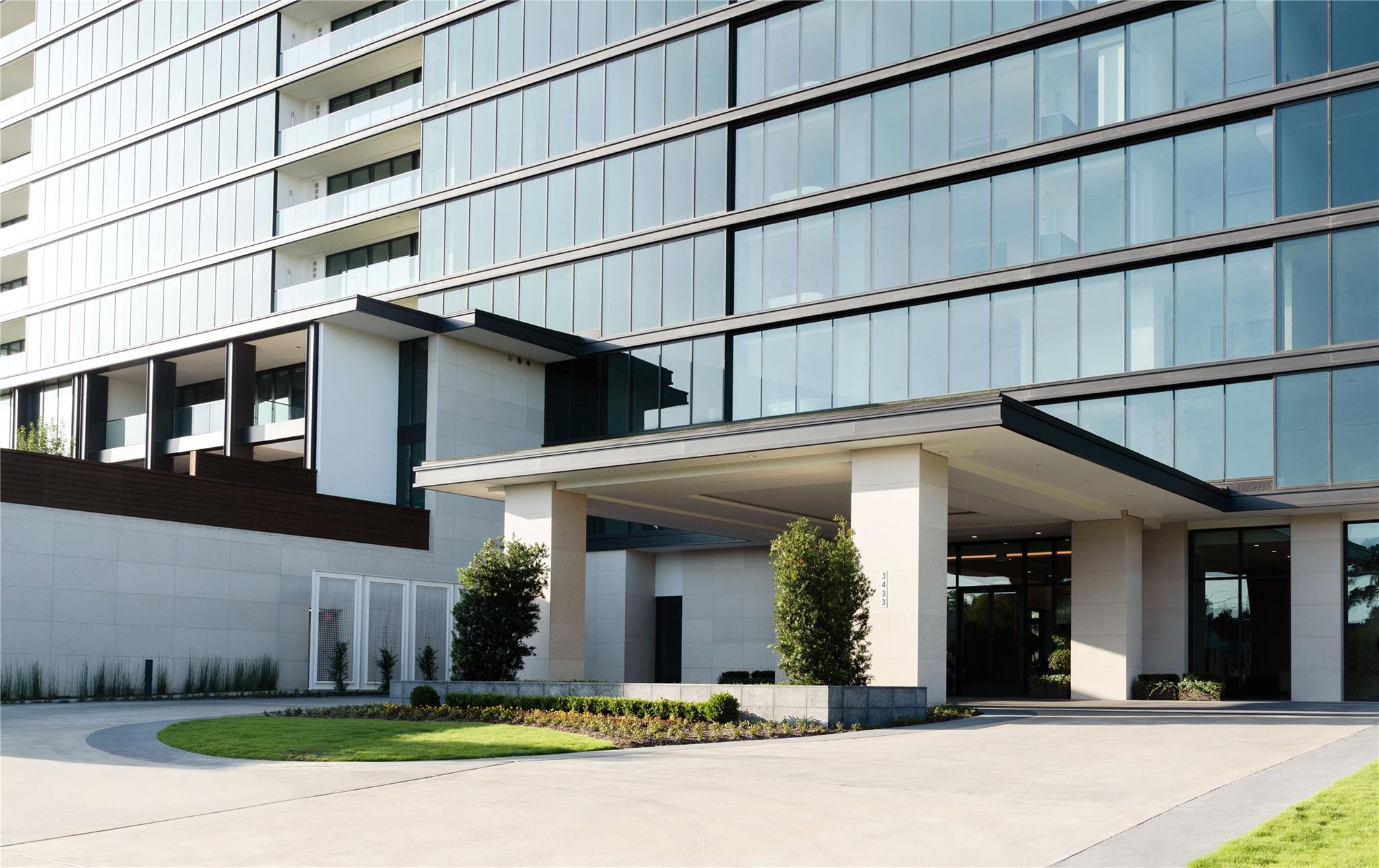 Beautiful grand entrance with valet service.
Concierge desk designed by Lauren Rottet of Rottet Studios with matchbook marble wall behind.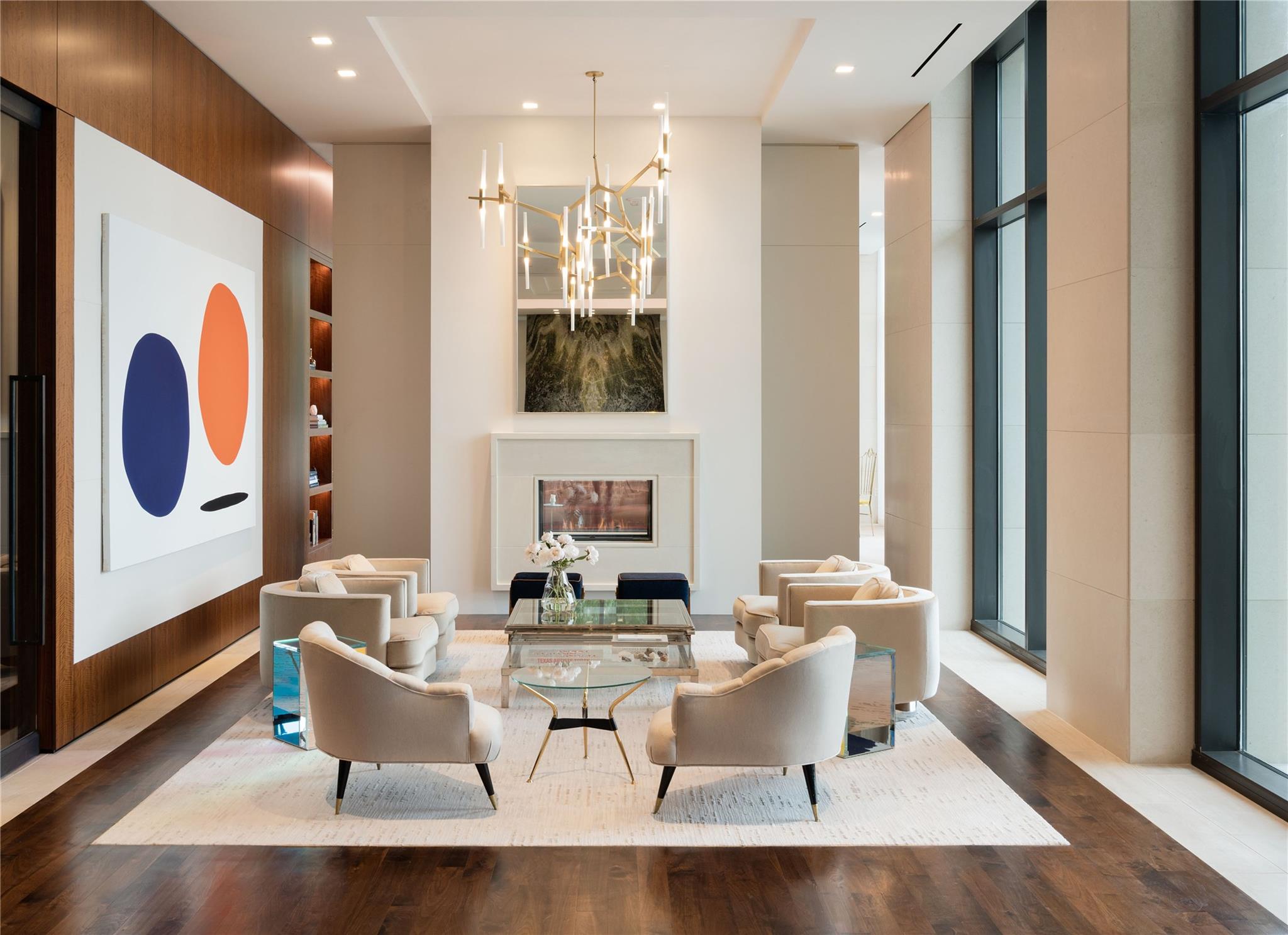 Lounge area near entry of lobby.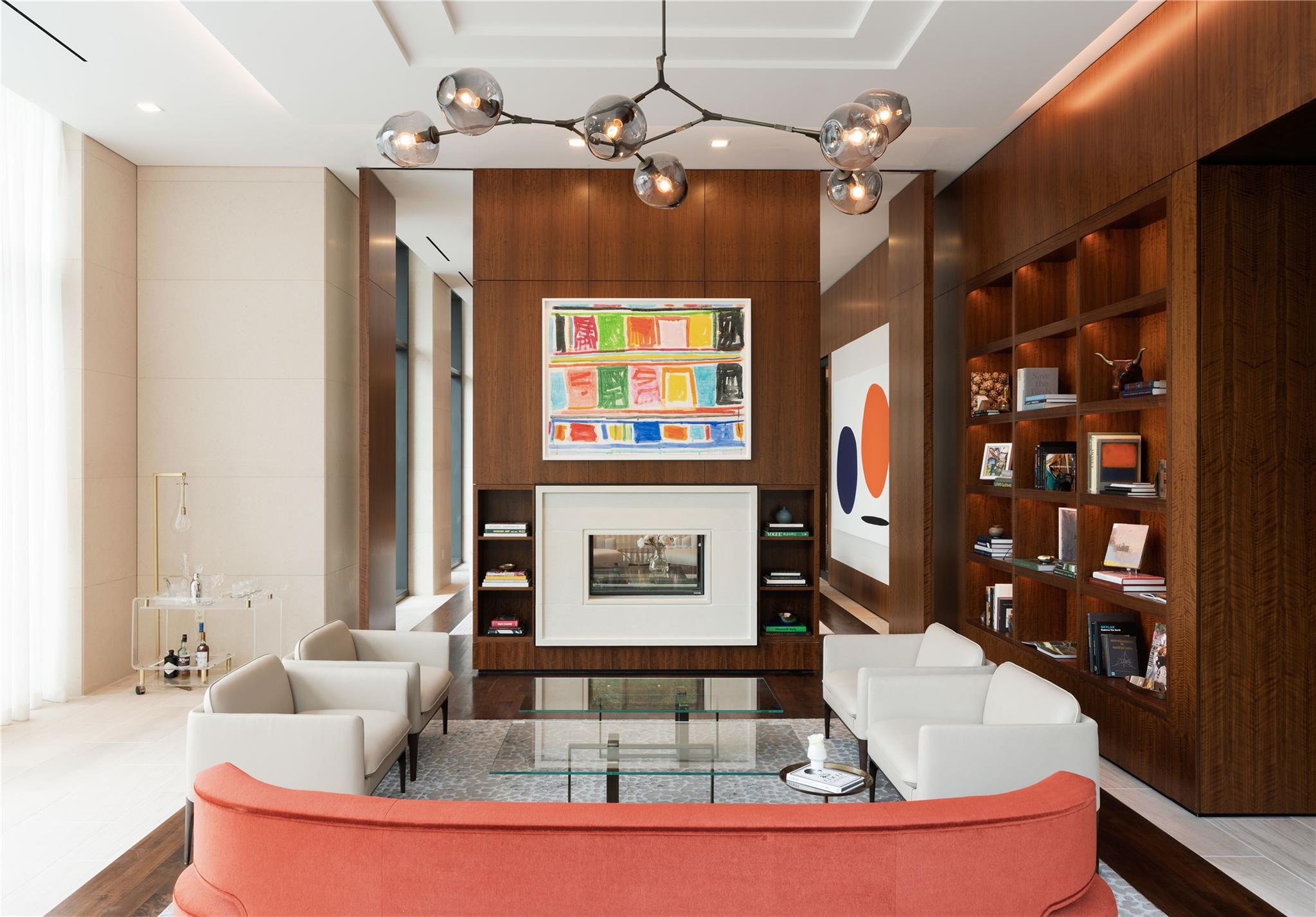 Library in lobby designed to accommodate small, intimate gatherings.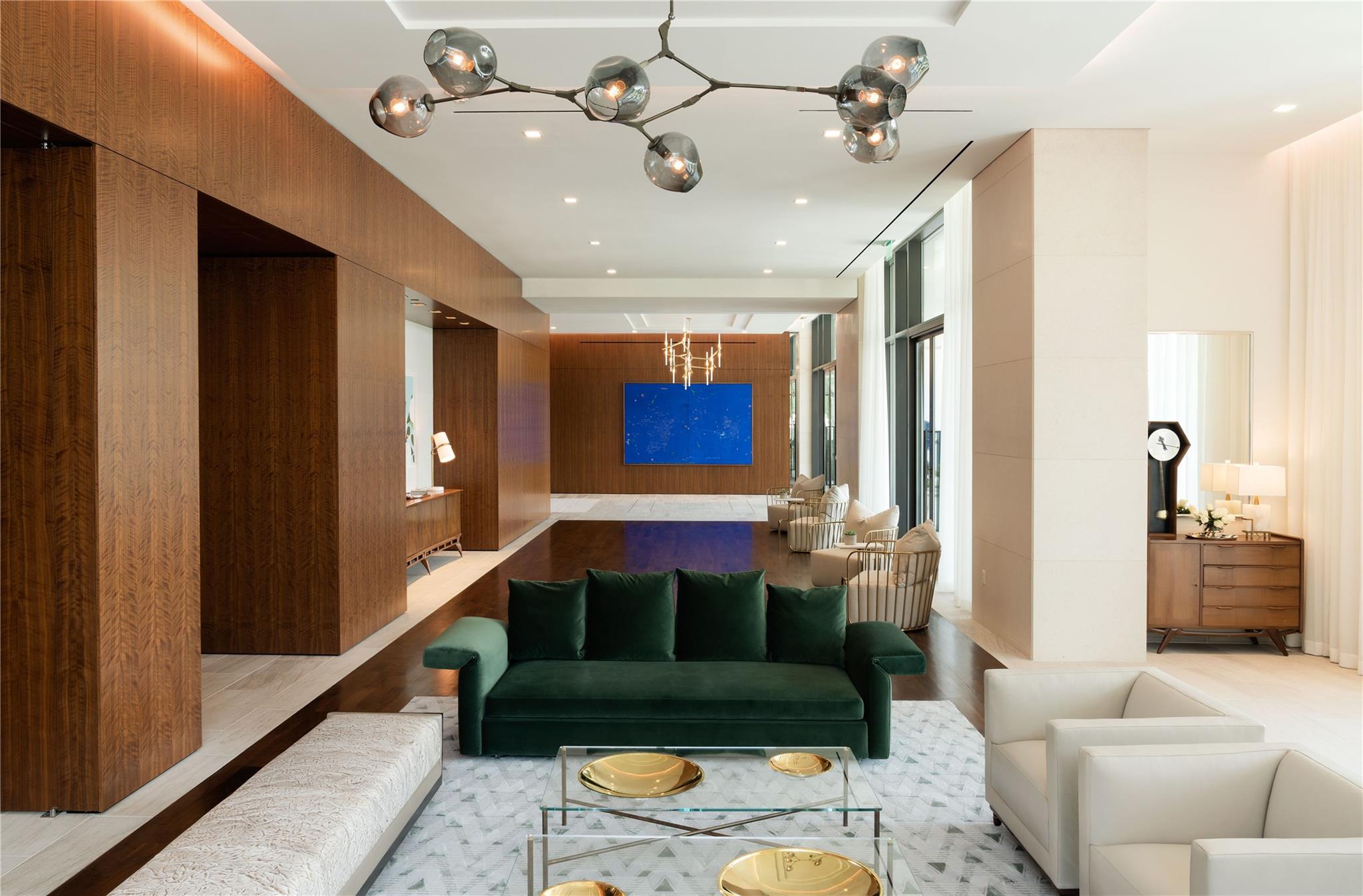 Lobby terrace and gallery featuring art curated for the the building.
Beautiful lobby terrace overlooking the gardens and pool.
Tiered landscaping and a stunning sculpture are the backdrop for the lap pool.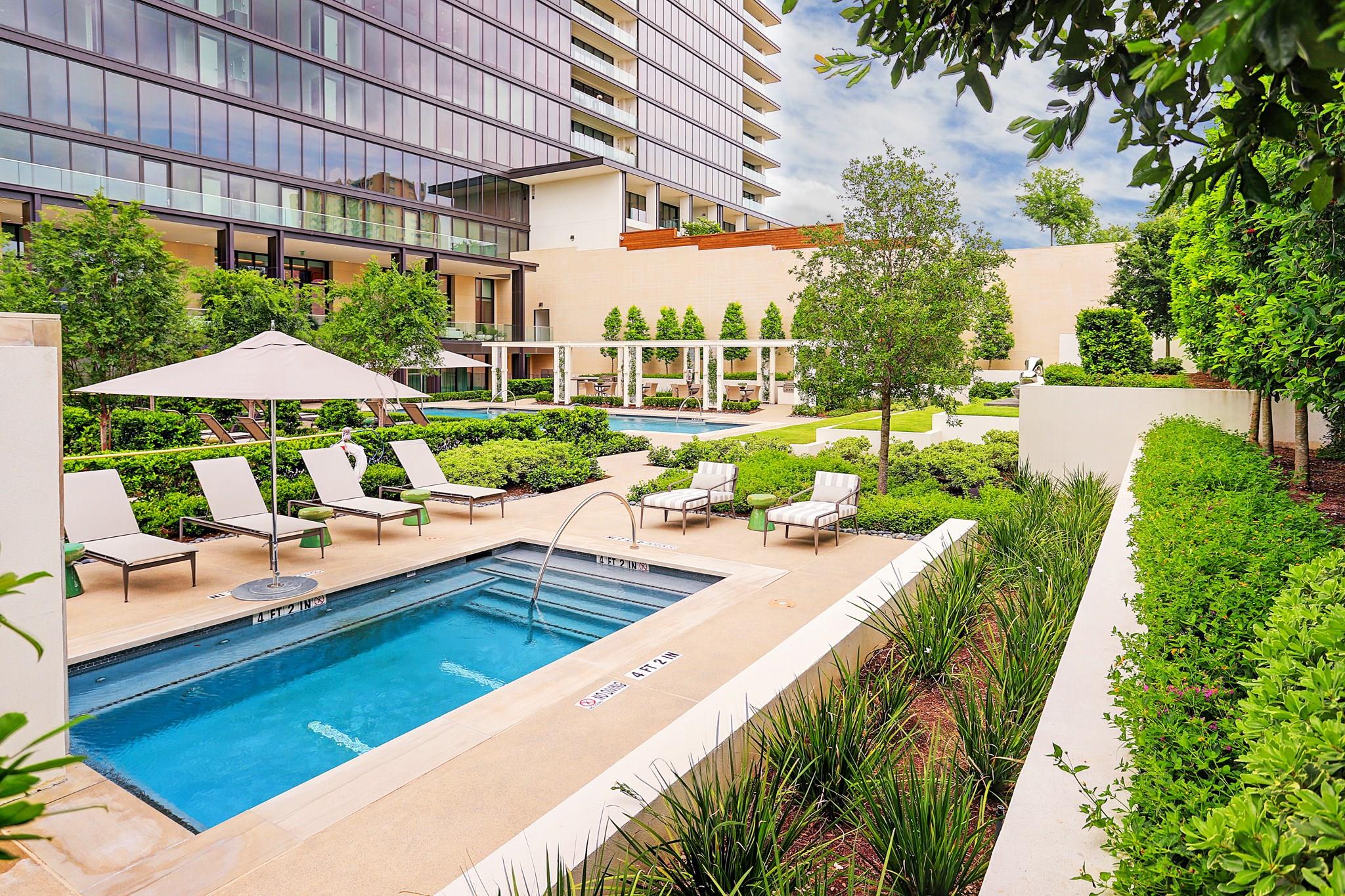 The spa pool is tucked in one corner of this beautifully landscaped Oasis in the city.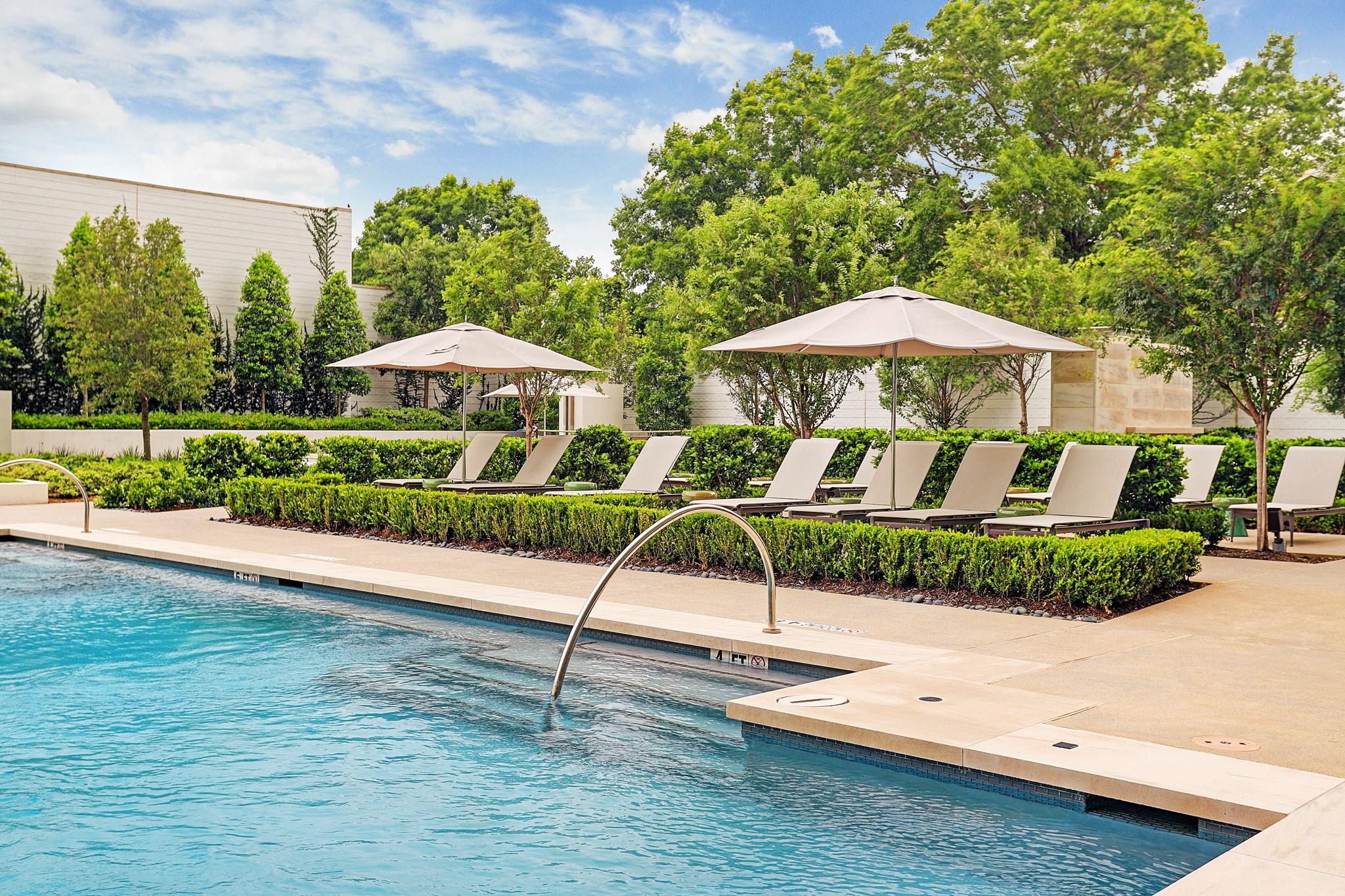 Lap pool with relaxing lounge area.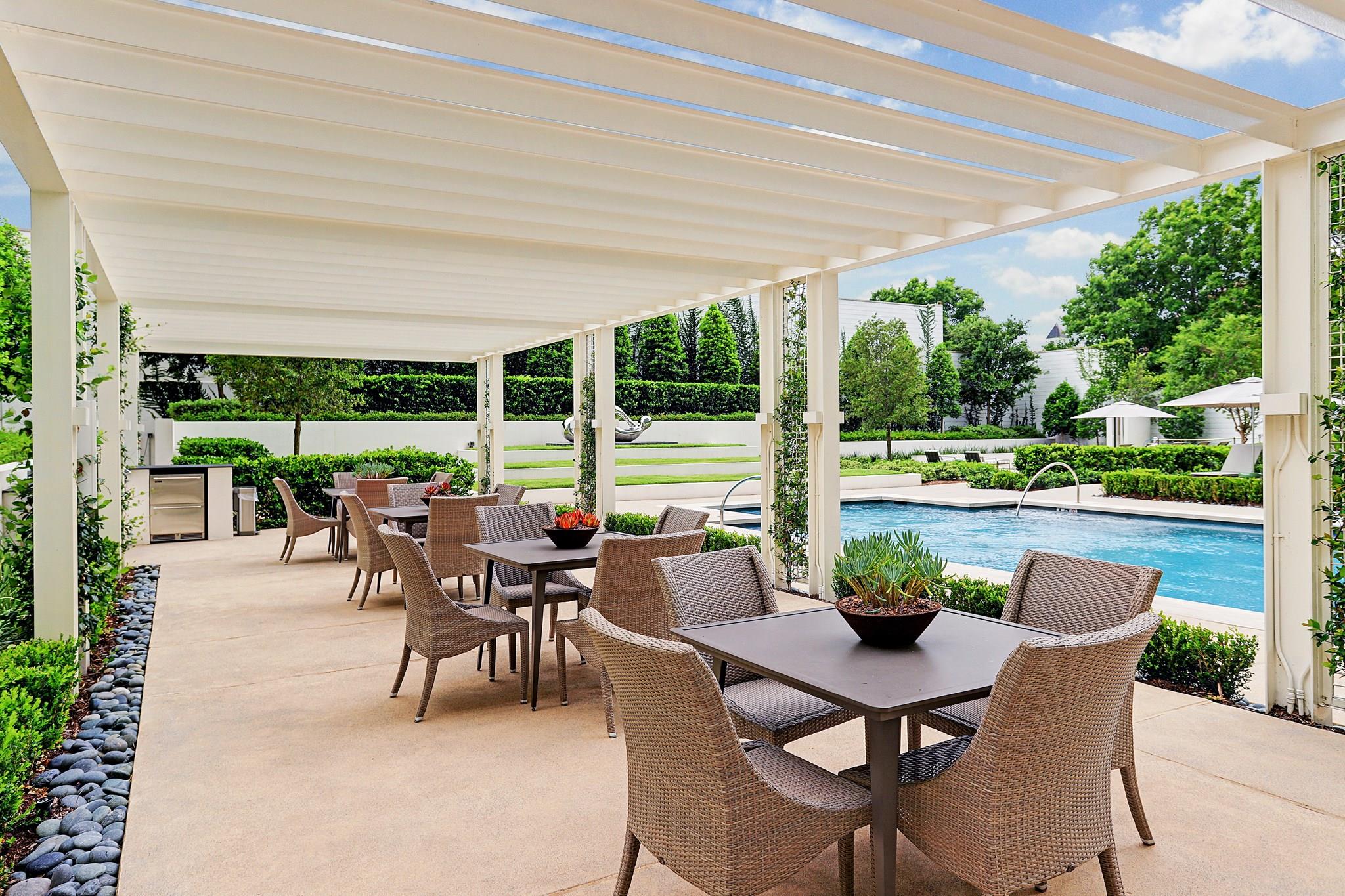 Two outdoor kitchens with grills, refrigerator drawers and dining areas. The staff will provide you with all the grilling tools you need and once you are done grilling just return the bag of tools and they will clean them for you.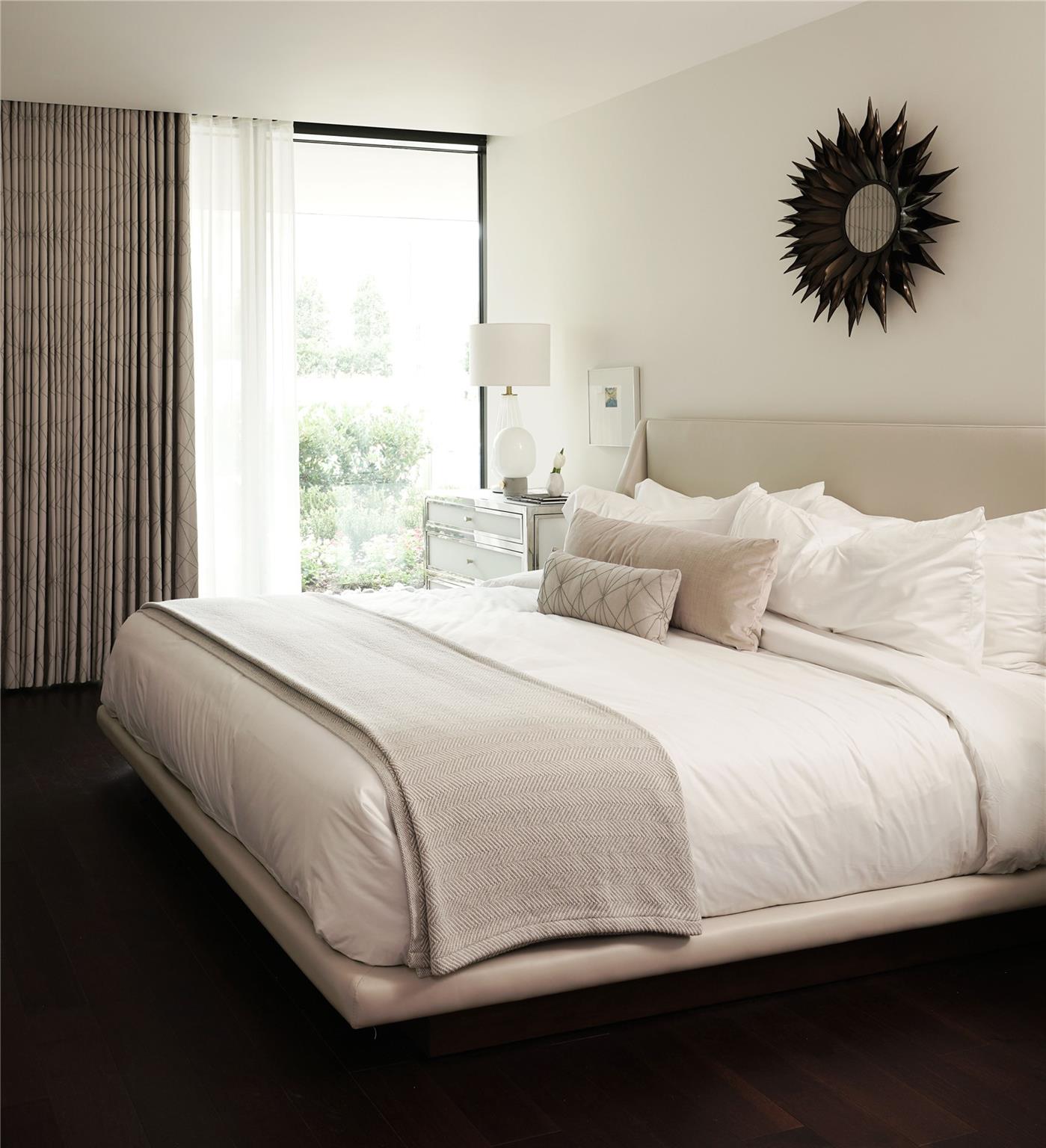 One of two guest suites with views to the pool and gardens.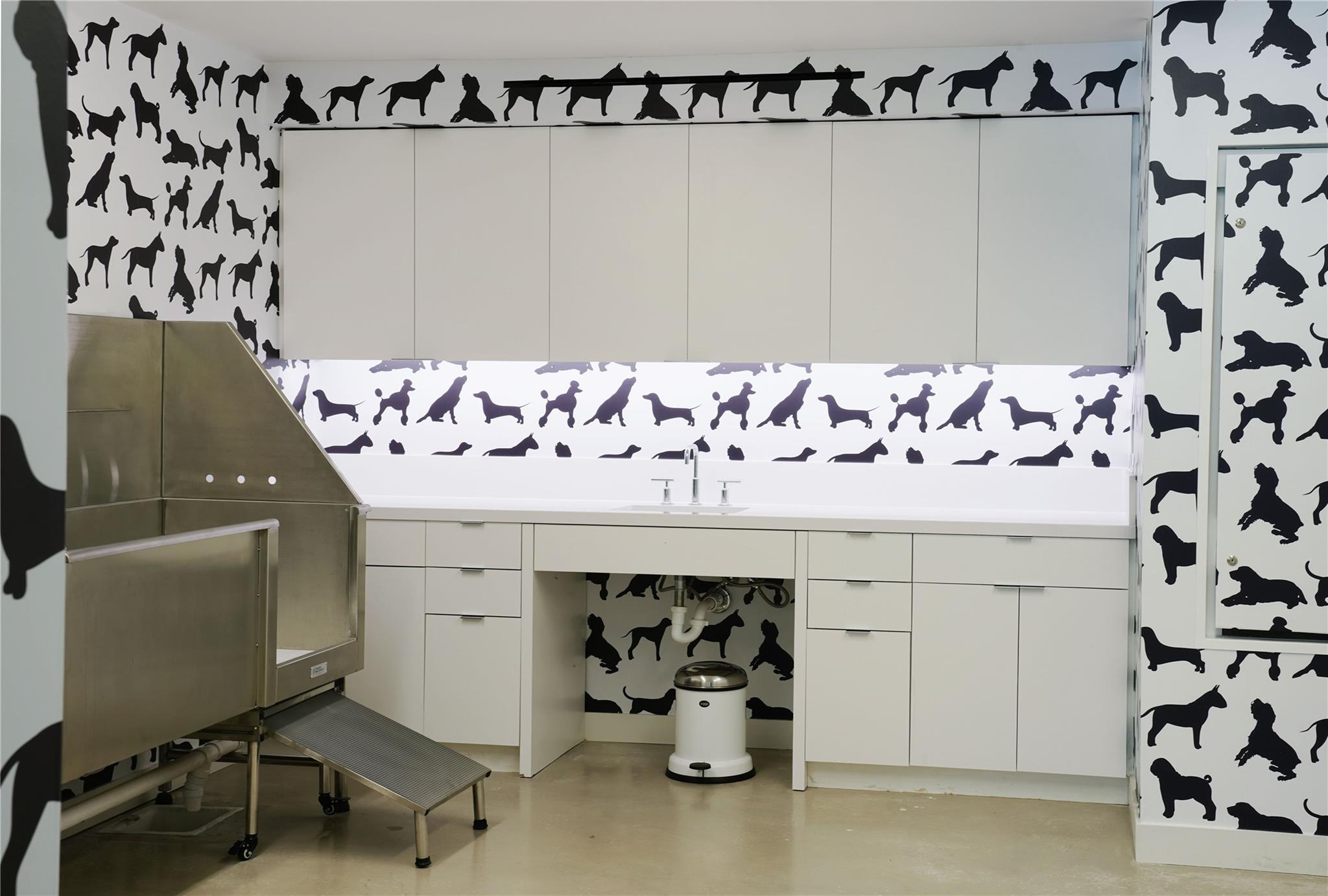 Dog spa with washing & grooming station.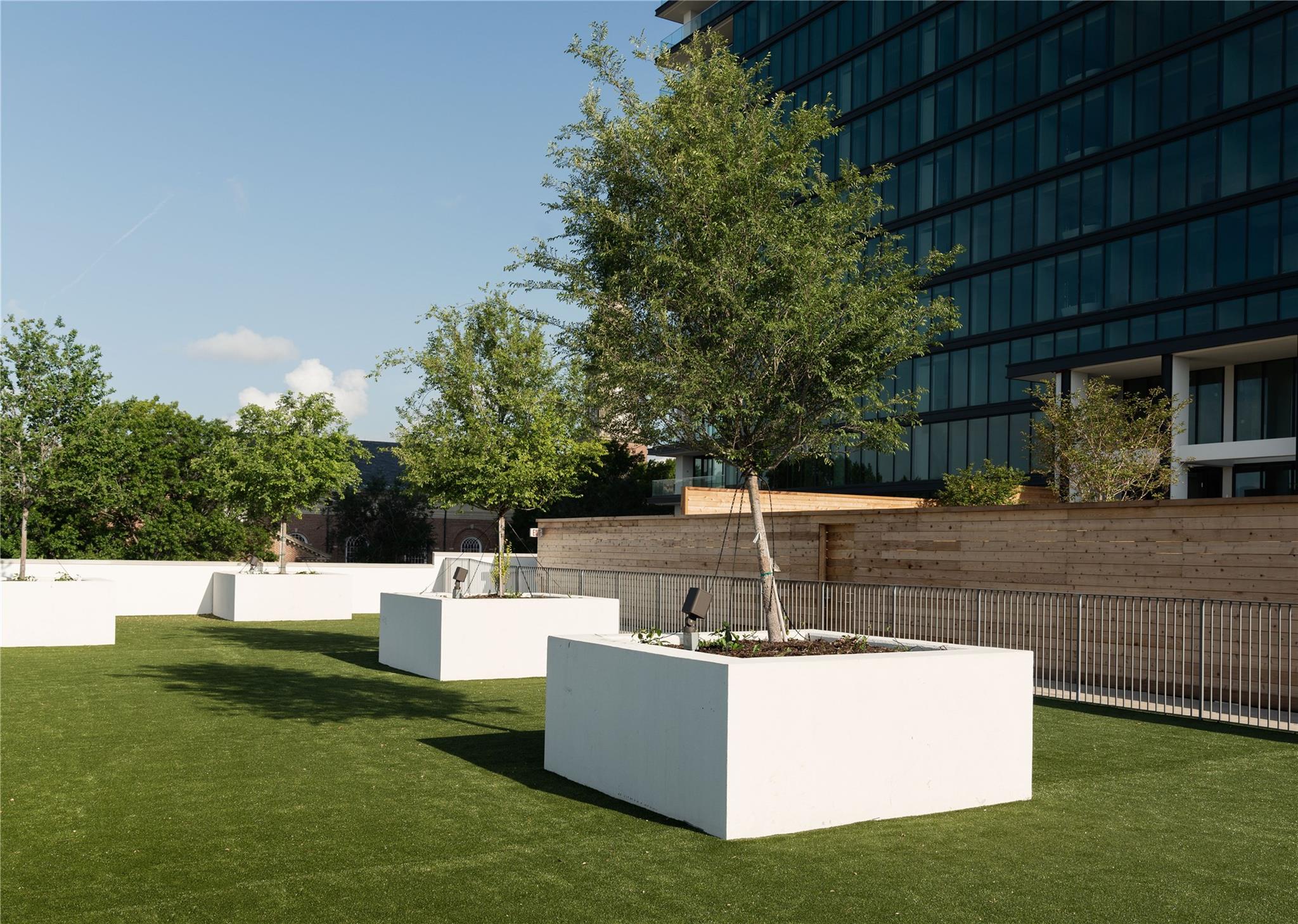 Private Dog Park.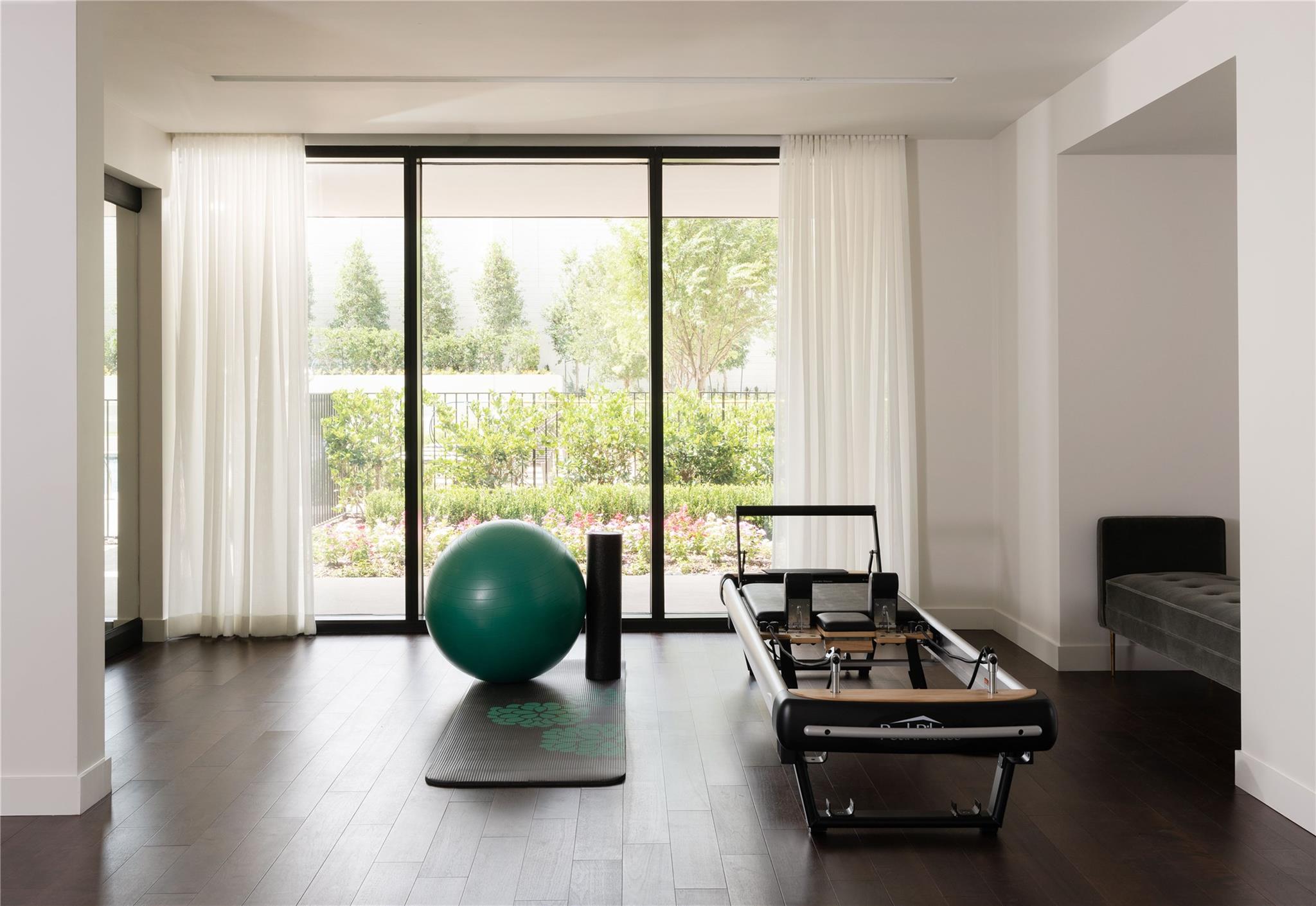 Dog spa with washing & grooming station.
State of the art fitness center with Precor equipment and a Peleton bike.
Fabulous lush green views over River Oaks!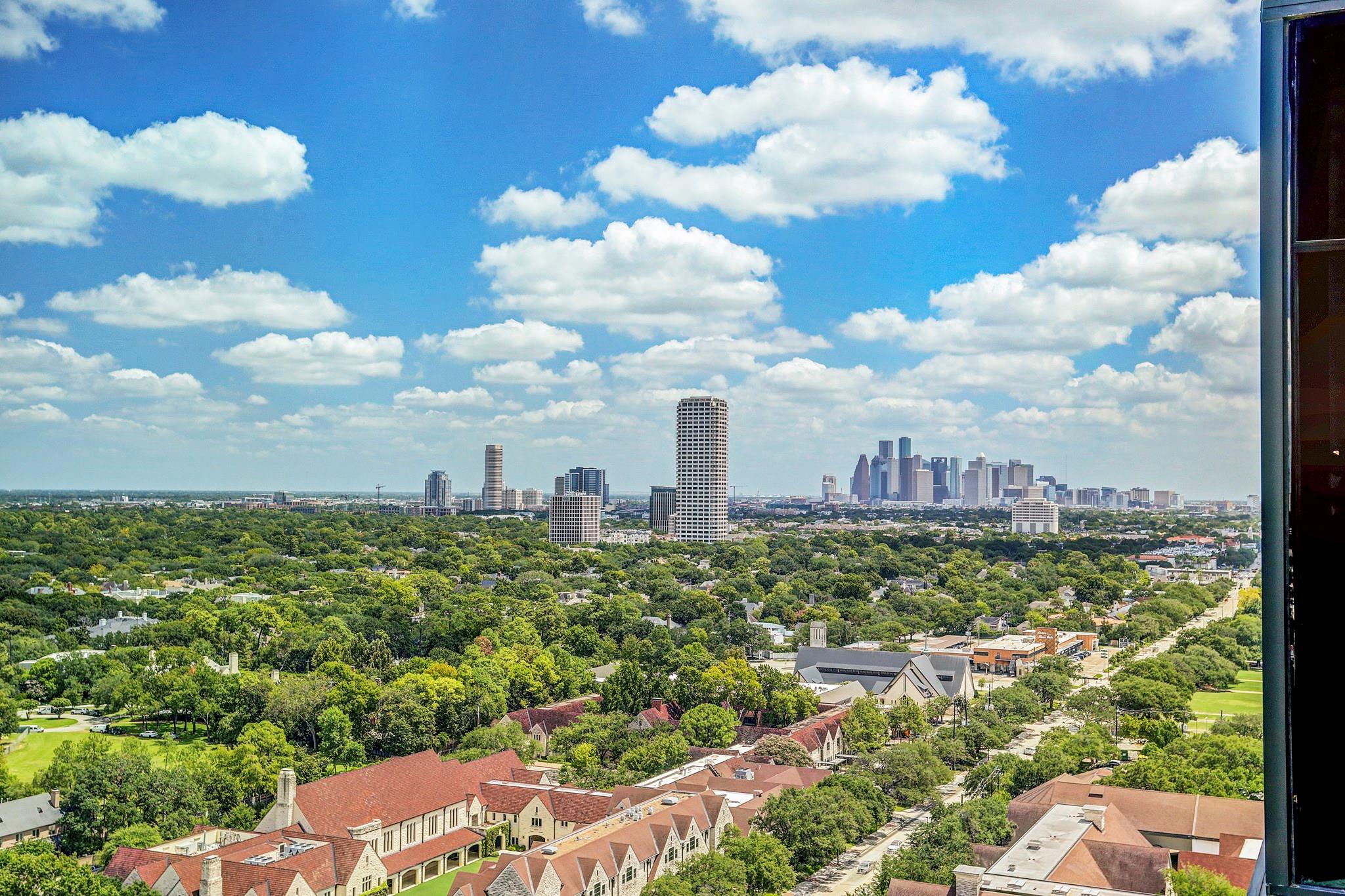 Clear views over St Johns & Downtown.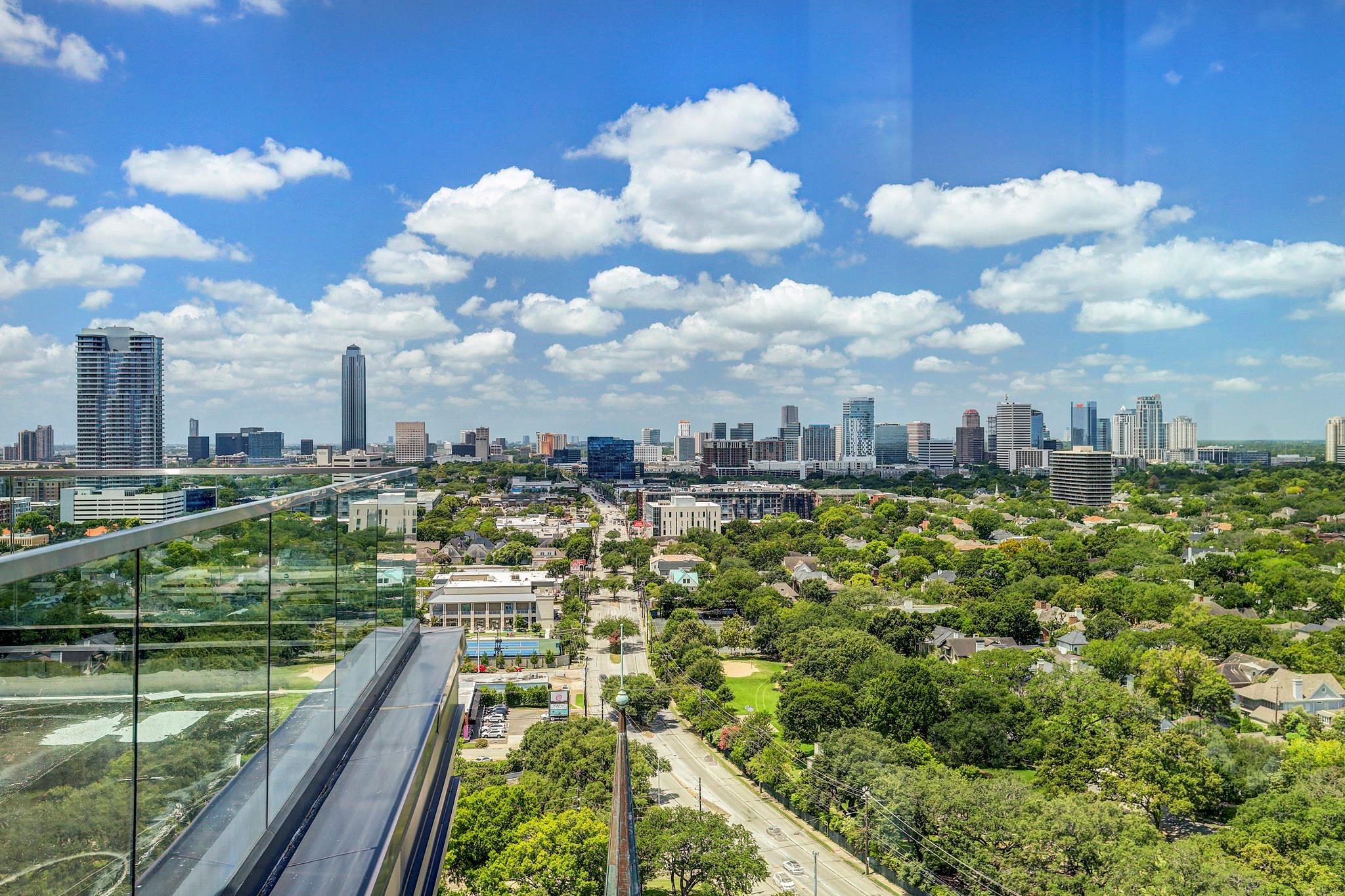 From here you can see clear views of the West towards Galleria & Uptown.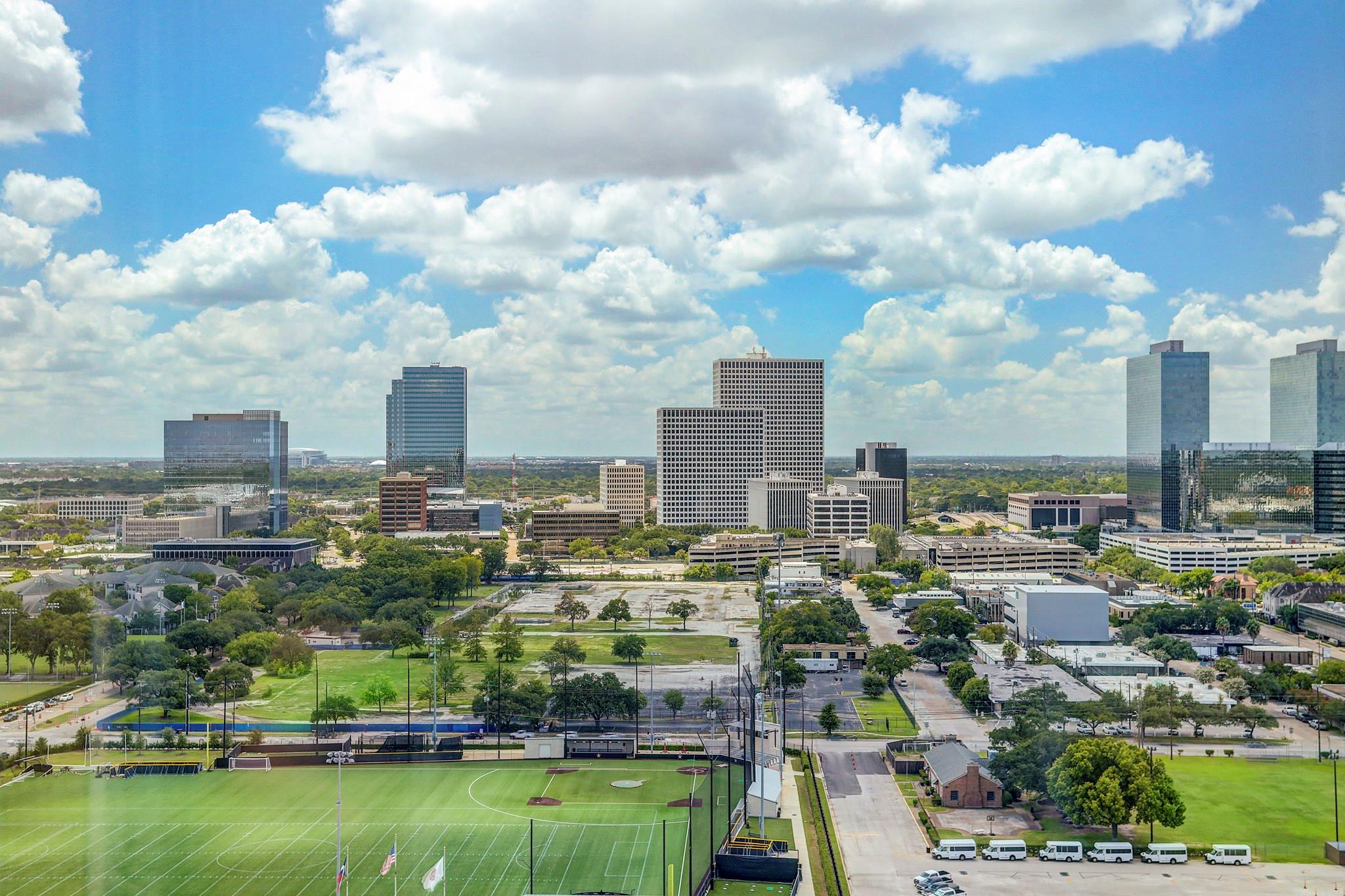 South West bound views over looking the city.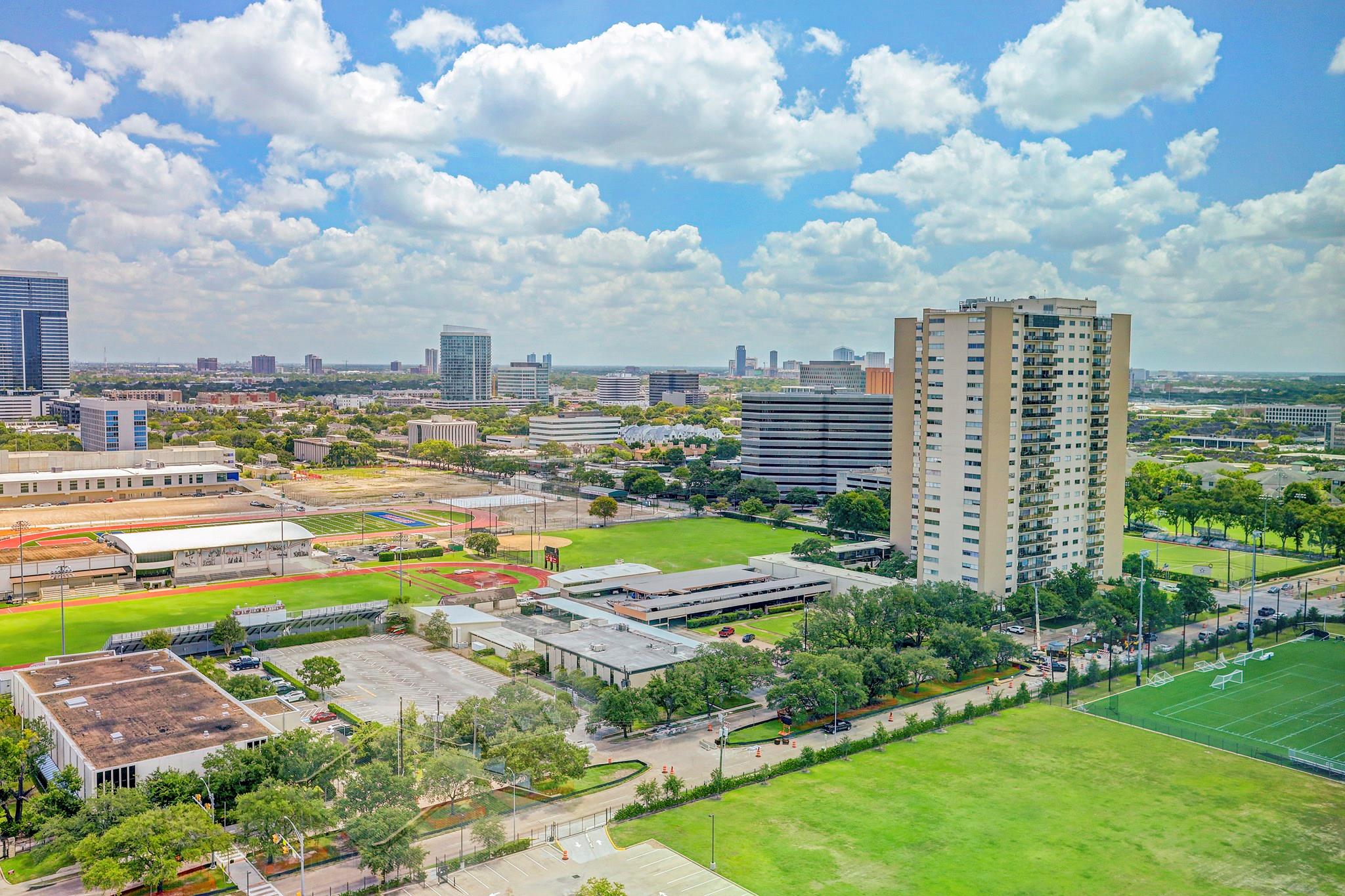 South East views can be seen from here.